Designer/Visualizer/Art Jobs
Designer/Visualizer/Art Jobs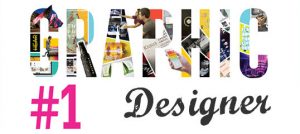 Here's a curation of 23 Designer/Visualizer/Art Jobs you should check out this week!
1. NPR Design
Looking to hire a talented and creative graphic designer who is a commercial/applied arts graduate and has an internship experience in a creative/digital agency.
Location – Mumbai
Experience – Internship
Salary – 18k-20k
Interested candidates can apply here http://bit.ly/NPRDesign-GD
2. Brandmovers
Looking for an experienced graphic designer/Illustrator in Mumbai to design and produce graphics, banners, advertising and online marketing materials for Brandmovers award-winning solutions (sweepstakes, games, contests, rewards, social media promotions, etc.).
Interested folks can read more and apply here http://bit.ly/GD-BM
3. Social Kinnect is looking to hire Sr. Visualizer with 3-5 years experience in Mumbai and Gurgaon
Interested folks can apply here http://bit.ly/SKJobs-SS
4.Looking for a Video Editor with 0-2 year experience, who can work on Premiere Pro, FCP and after effects…
Interested candidate kindly send your work profile at talent@ijaproductions.com, cc- ijaproductions2016@gmail.com.
Job location – Hauz Khas Village New Delhi
PS: Freshers with good skills can also apply.
5. BeatO is looking for talented young professionals who would love to be a part of fast-paced dynamic work environment.
Graphic Designer – 3 to 4 yrs exp.
Location – New Delhi
Please share your CV/resume via mail ONLY at swati.dommeti@beatoapp.com & ashna.neb@beatoapp.com
6. TheBrownScooter and TheDigitalBrunch are looking to hire for following profiles
Graphic Designer (1)
Experience: 2-3 years
Location: Kurla, Mumbai
Write to the team at thebrownscooter@gmail.com with:
a. Your resume
b. Work portfolio – content/design
c. CTC
7. Indian Express* is looking for Video Editor
Exp: 3 – 4+ years in video production and/or post-production
Location: Mumbai
Language: English, Hindi, Marathi
Anyone interested can send their resume at akhilesh.mishra@indianexpress.com
8. Looking for awesome Graphic Designers!
Experience: 1 – 4 years
Location: Mumbai (Andheri)
Skills: Graphic Designer, Visualizer, Digital, Social Media, Photoshop, Illustrator, Illustration, CorelDraw, InDesign.
If interested, drop a mail with your updated resumes and portfolio to shinelle@adeptconsulting.in
References are welcome!
9. AJ Design Studio is looking for a graphic designer with 1-2 year of experience in Digital/Print advertising.
Location : Noida
Salary : Best in Industry
Interested candidates can share CV and portfolio at : hr@theajdesignstudio.com
10. Looking for a Motion Graphics Artist on a contract basis.
Duration- 3+ months
Location- Chembur
Experience- 3+ Years
Software- After Effects, Illustrator and Photoshop.
Knowledge of TV formats and video codecs.
Conceptualize, create and execute motion graphics videos ranging from stories driven to typography.
Ability to represent info-graphics for explanatory videos, work under deadlines and take direction and feedback.
Please send in your Workreel/Showreel/Online portfolio to
nishant.naik@nw18.com
11. Brands2life is looking for Graphic designer with 0 to 3 years experience
Location – South Delhi East of Kailash
Job type – Full Time (No agency or Freelancers)
Salary – 12k – 25k
Joining – Immediate
Apply at info@brands2life.in
12. A leading stockbroking house is looking for 2D Animator/Motion Graphic Designer for full time basis
Salary – As per industry standards.
Location: Thane
Call: 9326198157
Immediate Joining.
13. Schbang Digital Solutions
A media agency is urgently looking to hire young and bright candidates for the following  roles who can join on an immediate basis.
Graphic Designer (Experience: 0.6-2 Years)
Compensation: As per industry norms
Location: Bangalore (Old Airport Road)
Interested candidates can mail across their CV to start@schbang.in
14. Social Beat has openings for the following positions in Chennai
Creative Designer
Video Specialist
Interested ones please write to tejasvi@socialbeat.in
15. Webshakers is looking for Graphic Designers in Mumbai
Location : Malad west.
Interested candidates please email your Portfolio Priyanka@webshakers.in
16. MAA communications
Looking for art freshers who want to work on fashion, jewellery and lifestyle brands.
Location : Bangalore Domlur.
Write to smriti@maa.co.in
17. Moe's Art Juhu Mumbai
Looking for someone who can fullfill the responsibilities of a Motion Graphic artist and Video editor to join in full-time. Please send your CV and work links to aditi@moes-art.com
18. Shemaroo Entertainment
Looking for Graphic Designer Min. Exp of 4-5 years
Please share your resume to adrija.chowdhury@shemaroo.com
19. Enormous is looking for Copy & Art Resources in Mumbai 5-10 years.
Should have effies or kyoorius or international awards in folio. Necessarily.
Mail to Info@enormous.be
20. Evraa Digital is hiring for Full-time Graphic Designer
Experience: 1-3 years
Compensation: Based on the work experience and industry standards
Location: Goregaon (W), Mumbai
Please email the resume: business@evraadigital.com or Call: 9769041203 for further details.
21. Ola Cabs is looking for Graphic designer & Sr Graphic designer in Bangalore
– Senior Art person with a work experience of 6-8 years & 2-4 for Jr designer.
– Preferably from a traditional agency background with strong ideation & execution skills.
– Should be proficient in Photoshop, Illustrator. Knowledge of After Effects would be a bonus
Plz share your resume with your folio – supriya.r@olacabs.com
22. Aflatoon Digital is Hiring Graphic Designers. Full time job.
Kindly mail your resumes at
hr.aflatoondigitalmedia@gmail.com or call :9538579029
to schedule the interview.
Location – Andheri (E), Mumbai
23. E-squared is looking for graphic and web designer
Should be good at facebook banners, Landing pages and emailers. Location – Delhi Pls send portfolio to gunjan@esquared.in